There are so many ways to learn about football, whether you want to know about players, managers, coaches, the history of the game or the tactics, there are many brilliant books out there to entertain, educate and engage.
To help you we've read lots of football books, so here are 12 Must-Read Football Books we think you'll enjoy…
---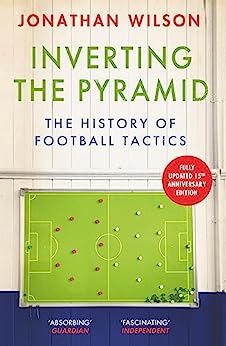 Jonathan Wilson takes readers on a captivating journey through the evolution of soccer tactics.
He explores various systems, formations, and strategic aspects that have shaped the game. Key points covered include the development of playing styles, tactical innovations, and influential coaches throughout history.
This book provides coaches and football fans alike with a comprehensive understanding of tactical concepts, inspiring them to think critically about the game.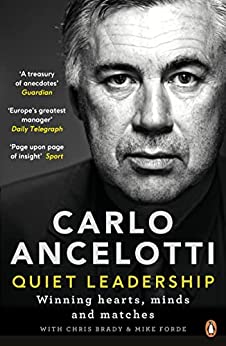 In "Quiet Leadership," Carlo Ancelotti shares his insights on leadership and management.
The multiple Champions League winning manager emphasises the importance of building relationships, trust, and creating a harmonious team environment.
The book provides insight on effective communication, man-management techniques, handling pressure, and maintaining a balanced approach.
Coaches, players and supporters will benefit from Ancelotti's experiences and learn how to develop their leadership skills for success on and off the pitch.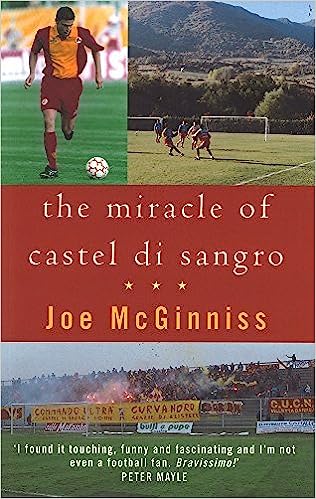 Joe McGinniss recounts the incredible journey of a small Italian team, Castel di Sangro, as they chase success against all odds.
This is one of our favourite football books, intriguing and enlightening, offering valuable lessons in teamwork, determination, and the passion for the game. It highlights the challenges faced by the team and their unwavering spirit.
You will find inspiration in the team's underdog story, fostering a deeper appreciation for unity and resilience.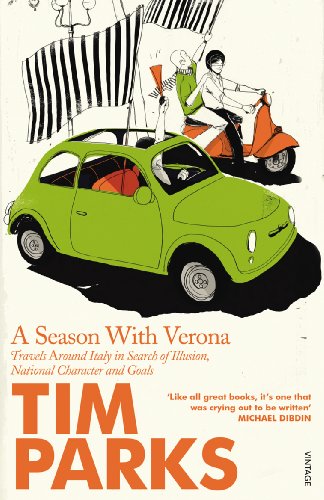 Similar to The Miracle of Castel Di Sangro, Tim Parks chronicles his experiences as a fan of Hellas Verona, an Italian football club, during the 2000-2001 season.
This book explores the cultural and social significance of football in Italy, diving into the passionate atmosphere surrounding matches. You will read about the connection between football and identity, fan culture, and the influence of historical rivalries.
Coaches, players, and parents will gain a deeper understanding of the emotions and cultural context that shape the game in Italy.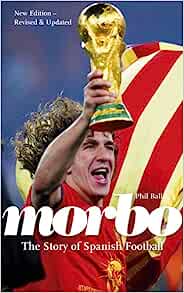 Phil Ball delves into the captivating history of Spanish football, exploring its unique characteristics and rivalries.
From the heated clashes between Barcelona and Real Madrid to the rise of Spanish national teams, this book covers the cultural, political, and sporting aspects that have shaped Spanish football.
Coaches, players, and parents will gain insights into the historical context and footballing philosophies that have made Spanish football so captivating and successful.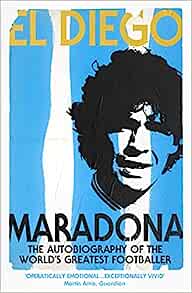 Diego Maradona is one of the greatest footballers of all time and a favourite of JBFC for embodying our #LoveTheBall ethic on the pitch. Although his off the pitch antics were somewhat questionable!
His autobiography, though, is a must for all football fans as he shares his extraordinary life and career. From his humble beginnings to his triumphs and controversies, Maradona provides a candid account of his journey. We learn about playing style, experiences in international tournaments, and the impact of fame on his personal life.
An amazing footballer and extremely complex character make this a wonderful read for all football lovers.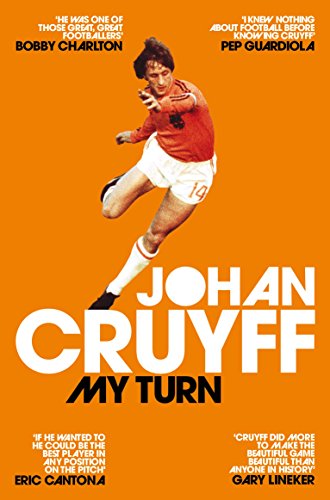 An illuminating account of the life and footballing philosophy of a true legend.
With his innovative playing style and the introduction of "Total Football," Cruyff left an indelible mark on the sport as both a player and a coach.
He takes readers on a captivating journey from his upbringing in Amsterdam to his triumphs with Ajax, Barcelona, and the Dutch national team.
For football enthusiasts, aspiring players, and coaches, this autobiography is a must-read, offering a profound understanding of Cruyff's enduring impact on the game.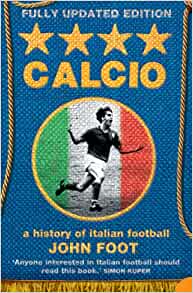 John Foot takes readers on a historical exploration of Italian football, from its early origins to the modern era.
This book delves into the tactics, cultural significance, and iconic figures that have shaped Italian football. Key points covered include the rise of Serie A, the impact of Italian coaches and defenders, and the connection between football and politics.
Readers will gain a deeper appreciation for the tactical nuances and rich history of Italian football.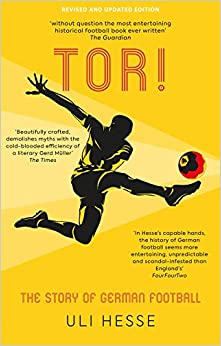 Uli Hesse offers an in-depth account of German football, capturing its growth, traditions, and the role it plays in German society.
From the success of the national team to the passionate fan culture, this book delves into the unique characteristics that define German football. It looks at the influence of Bundesliga, the rivalry between Bayern Munich and Borussia Dortmund, and the development of youth academies.
Football fans will gain insights into the German football philosophy and its commitment to player development.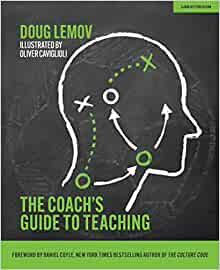 Doug Lemov's book focuses on the art of teaching and how it applies to coaching and is seen by many as a vital book for youth football coaches.
It offers practical techniques and strategies that can be adapted to the training ground. Key points covered include effective communication, building relationships, creating a positive learning environment, and maximising player development.
This book is essential for coaches looking to improve their teaching skills and create a conducive learning atmosphere.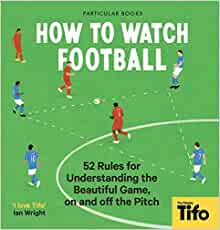 "How To Watch Football" by Tifo offers a comprehensive guide for both beginners and experienced fans.
It presents 52 rules that help readers understand the technical and cultural aspects of the game. Key points covered include analysing tactics, appreciating different playing styles, and understanding the social impact of football.
This book equips coaches, players, parents and fans with a broader perspective, enabling them to understand more about the game.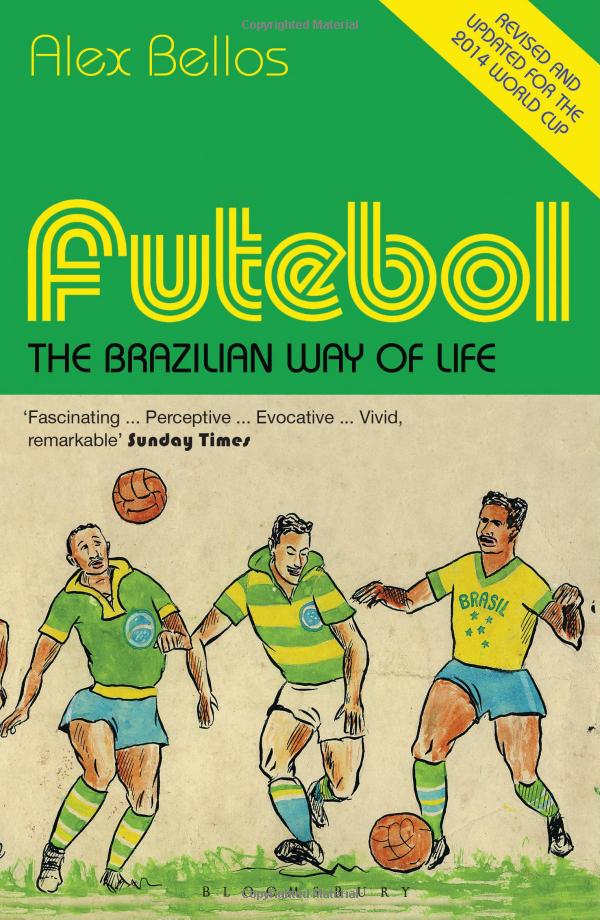 This captivating exploration of Brazilian football culture is a book for football coaches and fans alike.
Bellos delves into the origins of Brazilian football, tracing its unique blend of indigenous, European, and African influences. From the mesmerising artistry of samba football to the deep-rooted societal impact of the game, this book immerses readers in the passionate world of Brazilian football.
"Futebol" is a must-read that celebrates the joy, creativity, and unparalleled love Brazilians have for the beautiful game.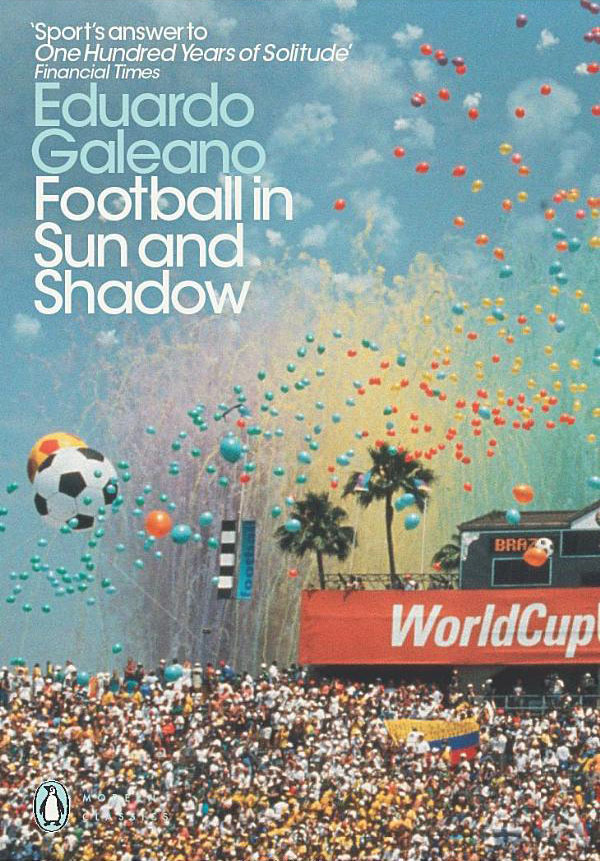 A slightly left field choice, but nonetheless by a wonderful book as Eduardo Galeano explores the beauty, history, and social impact of football.
It had to be in this list of 12 Must-Read Football Books.
It delves into stories of legendary players, iconic moments, and the cultural significance of the sport.
After reading, you will have a deeper appreciation for the emotional and human elements of football, inspiring them to connect with their players beyond the tactical aspects of the game.
---
These books – actually 13 and not 12 the eagle-eyed reader will spot – provide valuable insights, practical advice, and inspiring stories for football players, coaches, parents or fans.
From teaching techniques to tactical analysis, leadership strategies to the beauty of the game, each book offers a unique perspective.
Of course, there are many more brilliant and inspiring football books. If we've missed any that you love and recommend, let us know in the comments. We'd love to hear about them. This list of 12 Must-Read Football Books just covers our favourite ones.
EXTRA: We've had a suggestion about the following book sent in:
Peak: Secrets from the New Science of Expertise by Anders Ericsson and Robert Pool
We hope you enjoy them all as much as we did!
As an Amazon Associate I earn from qualifying purchases.
Have you read our Parents' Guide For Youth Football? Click here to take a look…