Kids love having fun, and kids love playing football.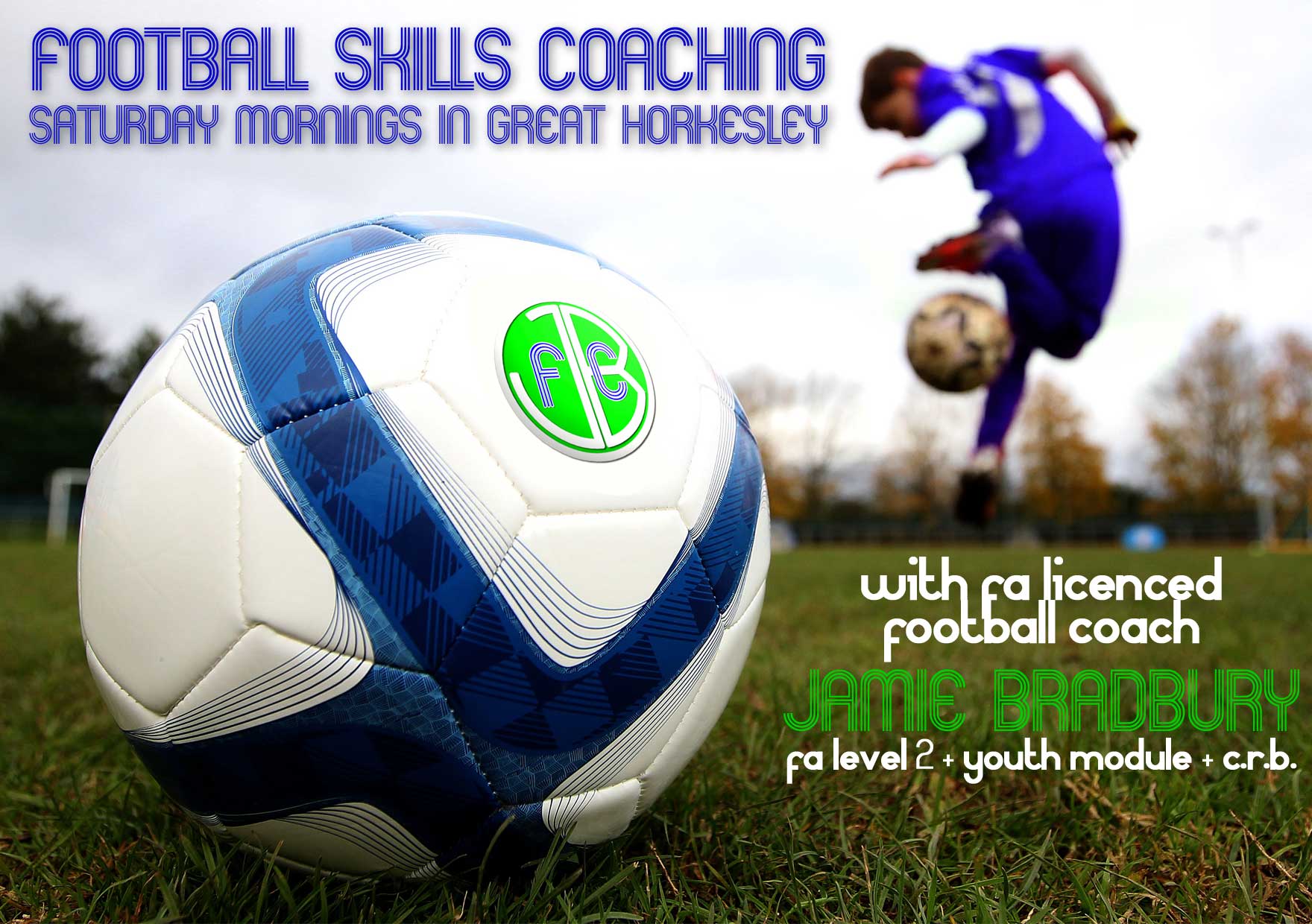 So what better way to combine the two with the Jamie Bradbury Football Coaching for boys and girls in Colchester, Essex?
In early 2013, Jamie launched football coaching sessions children aged between 5 and 10 years old.
But the sessions are not just about football, they are also – and more importantly – about having fun and learning about the Beautiful Game.
Our kids deserve to be able to play in a safe and enjoyable environment.
Making their own decisions, playing the way they want to, making mistakes and solving the problems.
That's when children can learn and develop as people as well as footballers.
And that's just what JBFC is all about:
Maximising Enjoyment – Maximising Potential
JBFC takes place on Saturday mornings at venues around Colchester, click here for upcoming dates and classes
If you have an enthusiastic young child keen to play football and learn some new skills in pressure-free and fun surroundings, then email Jamie via coach@jbfc.co.uk to express your interest and to find out more.